Drayage Company Services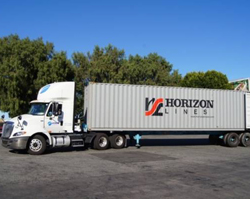 Your import and export freight is just a costly asset until it's on the retail shelf ready for sale. That's why importers, exporters and freight forwarders rely on Weber Logistics for fast, reliable drayage company services from Long Beach, Los Angeles, San Diego and Oakland.
Our drayage fleet is 100% compliant with the Southern California ports Clean Truck Program. For importers, Weber integrates drayage company services with West Coast warehouse services and nationwide transportation for a single-source logistics solution.
For one of the world's largest wine and spirits companies, Weber provides a single source solution on the West Coast for drayage, transloading, storage and last mile logistics.

For a mid-sized importer of dolls from Asia, Weber manages a compliant drayage fleet and economical solution that ensures capacity for a highly seasonal product.
Advantages of Weber's Drayage Services
Minimize demurrage and detention charges. Weber proactively manages on-dock and off-dock time limits.
Off-peak service reduces port costs. We work around the clock, including night pulls and returns, enabling you to avoid the PierPass upcharge for peak hour moves. Slip seat operations keep vehicles on the road while addressing drivers' hours of service limits.
Quickly move containers to off-terminal locations. We can pre-pull full loads to nearby container yards for delivery to your customer's facility.
Simplified Supply Chain. Weber combines services to create one supply chain solution. We can provide drayage, transloading, warehousing and transportation.
Additional Drayage Company Services
Drop service (full or empty) at your customer's facility for unloading/loading.
Comprehensive tracking and tracing of container moves.
Overweight shipment service for moves requiring special equipment, such as tri-axles and slider chassis.
Hazardous chemical transportation – we require the UN and Class number for pre-approval.
PODs on the web 24 hours after delivery.
Need a quote for California drayage services?
Contact us
to discuss your needs and find a full service solution.