In California, location is everything! It is considered in almost every decision made. Where to live, where to shop and even where to eat! Just as the importance of location is easily seen in personal day to day life, it is even more important for a business.
The beauty, however, about location is that there is no one perfect place for everyone or everything. Depending on the wants, needs and situation of an individual or company, the perfect location will always vary for different groups.
When it comes to location for supply chain services on the West Coast, there is no exception.
For example, an importer bringing product to the United States through the Ports of Long Beach and Los Angeles will find it beneficial to utilize the Heavyweight Corridor for transloading. A manufacturer bringing products in and out of Mexico may find San Ysidro in San Diego County to be a perfect warehouse location.
If you are manufacturing or distributing food, make sure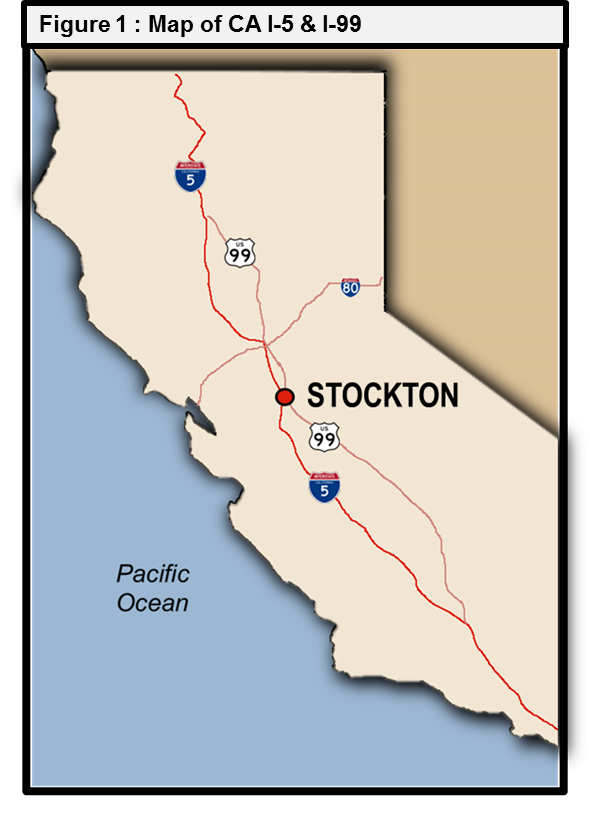 Stockton is on your radar. Stockton is located in the San Joaquin Valley in Northern California. It is known as the "bread basket" or "fruit basket" of the world and for good reason. Its location is ideal for both warehousing and transportation services.
Why Warehousing?
Well, rent is cheaper and vacancies are greater in the San Joaquin Valley compared to the East Bay. Lower rents equal savings that are passed on to you. Large amounts of warehouse space are also available.
Why Transportation?
Since Stockton is located where the I-5 and I-99 meet, it is an epicenter for transport. This location assists in providing quicker delivery time which is priceless for many. The lower Stockton warehouse rates will also offset any drayage services from the Port of Oakland.
If you are trying to find the right location for your supply chain needs, give us a call to help find the perfect solution for you. Weber offers transportation solutions across the West Coast for temperature controlled and ambient products. We also have a variety of warehouses with different licenses and certifications which include: Hazardous chemicals, alcohol & liquor, food and organic food.
Contact us today to find your custom solution!
To learn more about the benefits of utilizing supply chain services in Stockton, California, download our new white paper : Benefits of Supply Chain Services in Northern CA: Stockton on the Rise.