SUPPLY CHAIN AGILITY: THE NEW LOGISTICS SUPERPOWER
How to create a ready-for-anything logistics infrastructure, and how 3PLs can help
In today's global supply chains, unpredictability has become – well, predictable. The best-laid product distribution plans are turning out to be provisional at best and useless at worst.
COVID introduced an unprecedented cascade of disruption, congestion, and interruptions in supply and demand. Those that survived bounced back with a keener appreciation of supply chain resilience and the need to be ready for the next round of disruption.
Well, guess what? It's here.
Check today's news feed to learn about the latest factory slowdown, port delay, labor action, or freight capacity crunch.
But how many brands have acted to create a truly agile distribution operation to address this next normal? The truth is – very few.
And there's the opportunity.
Supply chain agility has become the new logistics superpower. Brands are facing a once-in-a-generation chance to create a ready-for-anything logistics infrastructure that gives them a genuine advantage over competitors. They can do that by prioritizing agility – and investing accordingly.
In this journey toward supply chain resilience, third-party logistics providers (3PLs) loom large. They bring the know-how, systems and assets needed to face down change. They are agility's ON switch. This eBook explains why, and how brands must leverage 3PL partners to win with logistics.
Download this Article Today


If you prefer to download this article as a PDF, just complete the form. Otherwise, keep reading.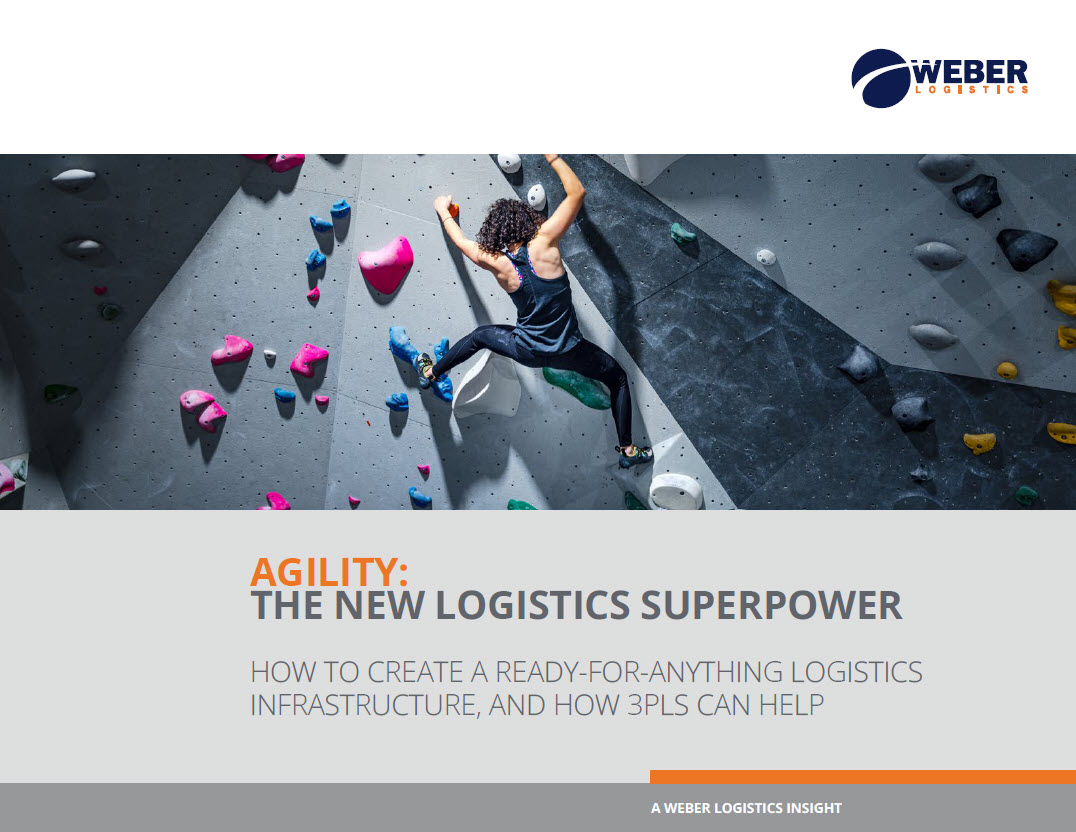 What is supply chain agility?

Let's look at what agility is – and isn't.
Too many regard business agility as purely cultural. A willingness to move a little faster, to be more flexible in response to market changes or customer needs.
Eager is good. But organizational agility requires more than attitude.
When it comes to supply chains, it requires the people, systems, and logistics infrastructure to execute on the strategic adjustments that are agility's bread and butter.
You don't build these things in response to change. You build them in anticipation of change – otherwise, you're just like everyone else.
---------
"Agile organizations view change as an opportunity, not a threat."
– Jim Highsmith
---------
The level of change in supply chain and distribution operations is greater than ever. Those changes are both macro and micro, and today's logistics professionals must be prepared to deal with both.
Some examples of macro changes:
Labor is growing increasingly scarce as people either don't want to work or are choosing alternate careers outside of the truck cab or warehouse. Growth plans can no longer assume people will be available to do the work.
Trade conflicts are reshaping supply chains as brands look to source from countries with favorable tariffs. Such changes have a domino effect on downstream distribution operations.
Environmental regulations are forcing older model trucks off the road. And, before long, the same will be true for any gas-powered truck.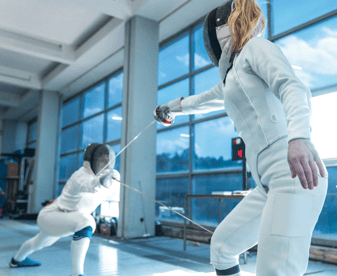 For examples of micro changes, check your inbox.
Your largest retail customer has 3 hot containers it needs as soon as they hit the port. Can you secure the driver and chassis to get it done immediately?
Your purchasing department wants to stock up on inventory due to unreliable supply lines. Can you find flex warehouse space now in a market where none exists?
A labor action is threatening to halt container processing at one of your primary receiving ports. Should you redirect new orders to other ports?
You can easily replace these examples with your own. The point is that today's level of supply chain volatility makes it difficult for consumer brands to plan and run efficient distribution operations. The help they need can come from 3PL partners agile enough to adapt to changes in real-time – and still run highly efficient product distribution operations.
An agile logistics strategy is a little like martial arts, where someone uses an opponent's force and energy against them to achieve an advantage. Change is also an outside force. If you accept its immutable nature, then a built-for-change logistics operating model is the only logical response.
--------
"Success isn't based on your ability to change, it's based on your ability to change faster than your competition." – Mark Sanborn
--------
Pain points of the non-agile
The lack of agility in today's distribution operations has a tangible downside. Here are a few real-world examples.
A niche cosmetics brand landed its first deal with a major national retailer but inadequate systems resources resulted in a lengthy data integration process. The stalled launch resulted in six-figure sales losses.
A celebrity endorsement and some good PR led to a hockey stick rise in orders for an online wellness brand, but the company's local fulfillment provider couldn't keep pace with the order spike. Many of the "new" customers were disappointed and never returned when a 3-day shipping promise turned into a 20-day broken promise.
A consumer goods company was launching a new product with aggressive promotions and doubled its volume of container shipments in advance of the launch. But its 3PL lacked the drayage fleet or carrier relationships to handle the container spike and was forced to the spot market

,

where it paid 40% more, eliminating much of the profit from the launch.
Agility is having the plan and the resources to manage these and similar changes. When you can't, the results are unhappy customers, an inability to scale, and lost profits.
--------
"The greatest danger in times of turbulence is to act with yesterday's logic." – Peter Drucker
--------
Are 3PLs as agile as shippers need them to be?
True agility requires both the resources to get the job done and the ability to move fast. Most 3PLs can do one or the other, but not both.
At the top, the global, mega-3PLs have near-unlimited resources, but some have bureaucracies that rival those at the Fortune 1,000 companies they serve. Decisions are made 3 or 4 levels up from your contact person – and possibly in another country – so new initiatives get stalled.
For these large 3PLs, customization is not a specialty. Their profitability depends on executing at scale so they won't change standard, systems-driven processes – except for their largest customers. If you're a mid-sized consumer goods brand looking to, let's say, customize a fulfillment pack-out process, that could be difficult.
Large 3PLs can execute at scale. They just can't customize at scale.
--------
"Strength without agility is mere mass." – Fernando Pessoa
--------
Fast-growing brands have a greater need for flexible 3PL services. That need aligns well with the ability of small-to-medium-sized 3PLs to move faster and adapt processes to suit specific customer needs.
But with poorer access to business-building capital, these 3PLs may lack the resources to be truly agile, like having the automation to support a rapidly scaling business or providing the experts and systems required to redesign a distribution network.
There is a cost to being agile and not all 3PLs are willing or able to make the investment. These days, successful brands can't afford 3PL partners with a reactive, "if it comes, we'll build it" approach.
Whether a 3PL is large or small, a common customer criticism is that many 3PLs remain transactional with a lack of proactivity. Demanding brands regard solid logistics execution as table stakes and are looking for more. They want 3PL partners to deliver smarter, faster, cheaper solutions that give them a leg up on competitors.
Brands need transactional. They want transformational.
An agile 3PL must deliver both.
What does true agility look like?

Supply chain agility is not an attitude, it's a business capability that requires investments in the people, systems, and logistics infrastructure to execute on the intention.
To spot a truly agile 3PL from those who pay lip service to the term, here are some things to look for.
PEOPLE
Experts who optimize, as well as execute, the work. Agile 3PLs see the big picture. They analyze performance data to spot troubling trends before they become problems. For example: One mid-tier 3PL has a team that monitors compliance with retailer routing guides to minimize costly chargeback fines. It's a 3PL-funded function that saves some clients as much as $100,000 per year, conservatively.
In-house IT staff. Nothing slows a project down like waiting to access scarce IT resources. Beware of 3PLs that rely on outside software companies and developers to make programming changes. An agile 3PL will have an internal IT team that can handle projects like systemic integrations in days and weeks, not months.
SYSTEMS
Automated warehouse processes. With warehouse labor scarce and turnover high, it's hard to rapidly scale distribution and fulfillment in a manual environment. You need an agile 3PL willing to invest in automation on your behalf. For example, a mid-market consumer brand that had sold exclusively to mass retailers was launching a new eCommerce channel that promised significant increases in both revenue and operational complexity. After being briefed on forecasted sales growth, the company's 3PL made a multi-million investment in new pick modules and pack-out stations. If a spirit of partnership and trust exists between brands and logistics partners, it's far easier to scale operations to support business growth.
Analytics and reporting. An industry-wide crawl toward digitalization leaves brands unable to access crucial data needed to anticipate change and make better, faster decisions. Agile 3PLs will give you direct access to the data you need from their operating systems and provide user-friendly reporting that can be customized to your exact data needs.
INFRASTRUCTURE
Warehouse and transportation assets. An asset-based 3PL can more readily commit capacity to scale distribution operations – with trucks and chassis for drayage, warehouse space, or its own delivery fleet. The most agile 3PLs may even build or lease new warehouses to support client commitments on future growth.
Integrated services. An agile 3PL will integrate multiple services to create a faster, seamless product flow – from the port to the store shelf or end consumer. For example, let's say you have a back-ordered product sitting on an inbound container from China. An integrated 3PL provider can help identify the hot containers, arrange immediate pick up with its own drayage fleet, bring it back to its own warehouse for immediate unloading, process the orders, then perform direct delivery to area retailers using its own drivers and trucks. That response is much tougher if you're piecing together the solution. With a single provider, communication is fast and streamlined, data moves on a single system and status monitoring is real-time.
One underappreciated advantage to working with truly agile 3PLs is their ability to confidently commit to time deadlines. Think about the power that affords you in your logistics role.
The power to say "yes."
Marketing wants to know if you can double order throughput to support a week-long summer promotion. YES.
Your biggest retail customer asks if you can create 25,000 kits in 2 weeks for a holiday gift promotion. YES.
Purchasing asks if you can find 10,000 square feet of space to support a short-term inventory build-up. YES.
Look for a 3PL that is willing to make sound investments to create a product distribution infrastructure that's ready for anything.
--------
"Agile time frames are measured in weeks and months, not years." – Michael Hugos
--------
Agility in Action
Lighting product brand leans on 3PL partner to support 20% YOY growth.
A leading lighting manufacturer sought a 3PL that could handle the distribution of 1,200 SKUs to a growing base of retailers, while also fulfilling orders across online channels. Both speed and scale were important as the business was growing at a 15 - 20% pace. Weber Logistics offered the level of agility the brand sought.
KEYS TO SUCCESS
Rapid retailer onboarding. Weber's in-house IT team integrated with new retailers in less than 2 weeks on average, including set up, testing and go-live.
Scalable space. The company began operating within a section of a Weber multi-client warehouse. But as volumes grew that warehouse was eventually converted into a dedicated DC custom-designed to the brand's exact needs.
Modular approach to automation. Direct-to-consumer fulfillment began using manual methods

,

but as volumes increased, Weber invested in conveyorized pack and ship lines to speed processing and reduce labor costs.
Customized processes. Weber customizes packing and handling processes for Home Depot, Wayfair, Amazon, Houzz, and other retailers. Weber systems generate customized pack slips and retailer-specific UCC 128 labels.
Regular communication and fast decisions. Changes happen frequently for this high-volume, high-turn business, so decision

-

makers from Weber and the brand meet weekly to adjust order

-

picking strategies, schedules

,

and other key program elements.
The brand has enjoyed continuous, rapid growth. Its distribution operation has directly paralleled this growth in both cost and complexity.
--------
"Weber understands what a partnership is and are eager to collaborate and to drive our business forward. They're never content with the status quo, and constantly seek to improve. They truly want to work with us, not just for us and that makes a big difference."
- Vice President, Operations
--------
An agile 3PL costs more. Why?
Given today's volatile supply chains, consumer brands need an agile, scalable distribution operation to compete and win. 3PLs can help, but delivering on the promise of agility requires investments in people, systems, and infrastructure.
For that reason, you may pay a little more to partner with an agile 3PL than you would a 3PL aimed solely at the efficient execution of a specific function.
Ultimately, the value of agility far outweighs any cost differential. But many brands have 3PL evaluation criteria that follow a strict cost-per-mile, cost-per-pallet, or cost-per-order formula that ignores the value agile 3PLs can provide.
Let's look at a few examples.
Your 3PL's supply chain analyst shows you how changes in your ship-to points over the last 5 years warrant a change to your warehouse distribution network that, if implemented, would save you $1.5 million in transportation costs.
Your 3PL is able to take down 30,000 square feet of warehouse space in a new facility to support your just-inked deal with Target stores. An inability to quickly scale would have jeopardized

millions of dollars of new sales.
Your 3PL's quality and compliance team rides herd on a vendor compliance program that cuts your retailer chargebacks from 3% of the total invoice value to 1%. On $100 million of retailer invoices, that's a difference of $2 million annually.
These revenue and savings numbers don't show up on any 3PL-selection spreadsheet created by procurement. But why is that if outsourcing logistics is truly a cost-reduction play, as countless shipper surveys confirm?
A myopic focus on lowering the price of logistics execution fails to answer the essential question: Who delivers the most value for money? As a result, agility – and, ultimately, competitiveness – fall victim to rate shopping.
--------
"Agility is not your goal. It's the best way to achieve your goal." – Zuzana Sochova
--------
Logistics management for consumer brands: Leaders wanted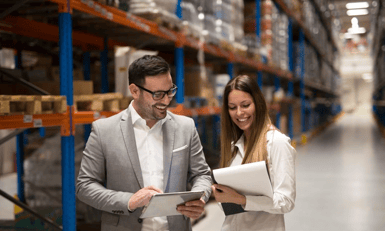 Among the brands you compete with, your thousands-of-miles-long supply chain is the battleground in a Darwin-esque struggle for supply chain management proficiency. The enemy: hundreds of potential disruptions along the way that force you to adapt – from supply problems, to labor shortages to changing consumer behavior to someone with a cough in Asia.
You can complain about this uncertainty and do the best you can in "unpredictable conditions." Or, you can create a competitive edge for your brand by building an agile, change-ready distribution operation that adapts to these inevitable changes faster than your competitors.
For decades, supply chain textbooks told us we should plan for predictable volume patterns with just-in-time inventory flows. Burn those books. They're no use to us anymore.
The next generation of logistics leaders will plan for the unpredictable. They'll create flexible, built-for-speed operating models and align with logistics partners that view supply chain agility as a business strategy, not a tagline.
How about your logistics and distribution operations? Are you ready for anything?