West Coast and Los Angeles Cross Dock Services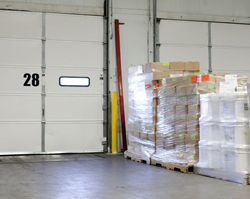 Weber's cross-dock services address four major areas: supply chain flexibility, speed, reliability and cost management. Our cross-dock operations provide large staging areas where inbound materials are sorted and outbound shipments are staged and ready to ship within hours.
Another advantage we offer is our close proximity to all major West Coast transportation and hub points — making Weber a natural choice for importers and rail customers. We operate distribution centers strategically located just minutes from the ports of Los Angeles, Long Beach, Oakland, and San Diego. Many of our facilities have direct rail access.
One of the world's largest candy companies ships freight via linehaul to several Weber cross dock warehouses on the West Coast, where we sort product and manage final mile deliveries to area retailers.
For a mid-sized children's clothing supplier, we receive containers from the Port of LA, deconsolidate freight by P.O. at a Weber warehouse in Los Angeles, then ship to named consignees.
Advantages of Weber Cross Dock Services in Los Angeles and Other West Region Markets
Location flexibility. Choose from one of our many cross dock warehouses in the west region.
Cold chain management. Many Weber cross dock facilities are temperature-controlled to maintain your cold chain requirements.
Transload services. We can receive your products via one mode (containers, rail cars, trailers) and immediately transfer them to a new mode. Weber's West Coast transloading facilities are conveniently located near the ports of Los Angeles and Long Beach, as well as Stockton, CA.
Looking for a cross dock warehouse near Los Angeles or Stockton?
Choose a provider experienced in managing a cross dock warehouse. Contact Weber today to discuss your cross docking needs in detail.