Shared Warehousing in Los Angeles and Throughout West Region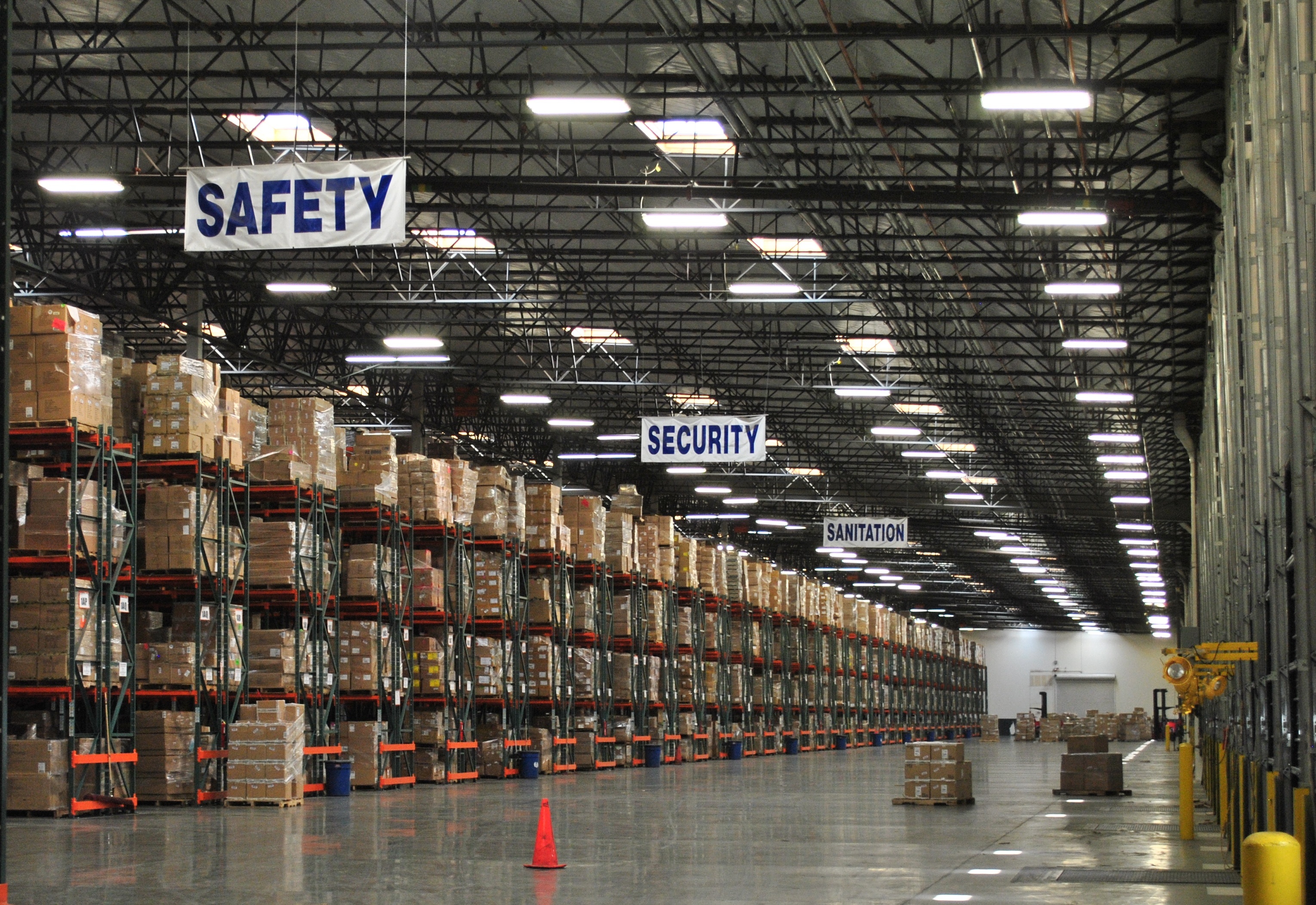 Most of Weber's customers share a portion of our West Coast warehouse space. Sharing space, as well as labor and equipment, drives down your cost per unit. It also lets you economically expand your warehouse footprint to accommodate growth. If you need a solution with maximum flexibility, Weber's public warehouses in Los Angeles and other west region cities let you pay only for the space and labor you require.
A large marketer of brand name socks shares space in Weber's Southern California warehouse with several other consumer product companies that have heavy pick and pack service requirements. As the company's sales quadrupled over an 18-month period, Weber provided the additional space, allowing the company to economically scale its warehousing capacity.
Dozens of the world's largest chemical companies rely on Weber's LA chemical warehouse as their west region distribution point. This allows them to share the significant costs associated with running a compliant chemical storage warehouse in California with multiple temperature range requirements.
For a growing retailer, volume has grown from under 1 million units to 10 million units in two years to support rapid store growth in the west region. Weber has provided a scalable storage solution in one shared warehouse in Southern California.
Advantages of Shared Warehousing with Weber Logistics
Enter new markets quickly without capital investment.
Economically manage volume spikes by leveraging additional space and labor, as needed.
Have your logistics costs parallel your revenue stream.
Enable a fast response to changing distribution needs.
Leverage rail spurs at certain DCs for economical inbound freight to the warehouse.
Take advantage of our freight consolidation services in California since many Weber customers within buildings ship to the same retail customers.
Store at AIB-certified, food-grade warehouse facilities.
Manage your cold chain with temperature-controlled warehousing
World Class Technology in a Shared Warehousing Environment
Web-enabled systems. View orders and inventory and run reports online.
Real-time information using RF-enabled transactions.
Support for flexible pick & pack services, B2C and B2B.
Handle returns with speed and agility. Automatically route returned products for inspection, quality control, rework, repackaging, re-inventorying, salvage, destruction or "return to vendor."
Custom kitting and assembly. Automatically create "new" items from multiple individual items and handle the inventory management associated with these kitting processes.
Access and create standard and custom reports online.
Custom label and document generation. You can program the system to automatically generate and transmit (via fax and/or email) customized reports to multiple people when certain business events occur.
Looking for shared warehousing or public warehouses in Los Angeles or the western region?
Talk to the West Coast logistics specialists. Contact us to discuss your needs in detail.