The definition of "organic:" of, relating to, or derived from living matter. "Organic soils"

Sounds healthy, doesn't it? Millions of people have adopted organic foods for many of their main diet staples. Consuming naturally grown products can be good for one's health and these products continue to grow in popularity. It may not seem like anything could go wrong between the farmer's field and the retailer's shelf, but beware: organic foods can be tainted by outside forces if not handled and stored properly and according to FDA regulations.

Choosing the right organic food warehouse partner and 3PL is a good start. Read our paper: "Choosing a 3PL for food distribution."

Organic Certification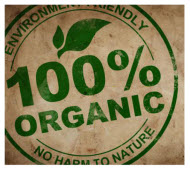 It all starts with the farmer being properly certified and adhering to regulations and standards set down by the FDA. These rules carry over to cover the transportation and safe organic food storage while they make their journey to the ultimate consumer. A few things to consider when choosing an organic food warehouse:


Most organic foods cannot be stored with other products or substances that are not organic for fear of contamination.
Suitable materials must be used for organic food storage and boxes clearly labelled noting their contents and origin traceability.
Records of organic inventory must be kept separately from all other goods in the warehouse.
Equipment that has been used for non-organic products must not be used for organics due to possible contamination.
An efficient WMS that includes monitoring storage temperatures will provide checks and balances and maintain records of temperature integrity.
Preventing cross contamination tops the list of key things to avoid when storing organic foods. For instance, products that are gluten free must not be stored in the same area as gluten based substances.

Reconciliation of Stored Organic Foods

Warehouses that are certified to store organic foods are given an initial assessment inspection and each year must reconcile each of the organic foods received against those that have been delivered. These reconciliation records must be available for the next annual inspection. Waste or losses must be accounted for and the lack of reconciliation records can be of grave consequence and possibly result in the suspension of warehouse certification.

Failure to utilize a certified organic food warehouse is simply asking for trouble. Referring back to gluten, a gluten intolerant person can have serious medical issues if cross contamination exists. This is only one example of the importance of professional care in organic food storage.

Weber Logistics provides organic food warehouse services in California and provides value add services for those who store bulk product in its raw state. Mixing ingredients to create the final product and retail packaging are only a part of our turnkey logistics service. Contact us on the web or call 855-GO WEBER (469 3237).