Shipping delays that became common in the second half of 2020 continue to wreak havoc on supply chains in 2021. In March of this year, only 40% of container ships arrived on time at ports across the globe – compared to an average of 70% the last two years.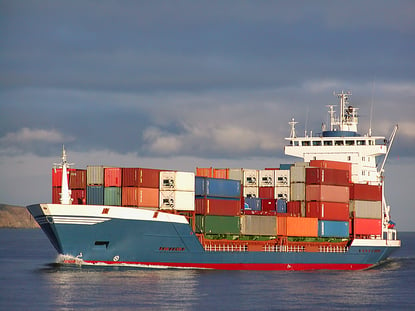 An article from The Wall Street Journal takes a closer look at these shipping delays and their effects on global supply chains. A major cause of these continued delays is port congestion, which readers of this blog know has been most severe at the Ports of L.A. and Long Beach. Vincent Clerc, chief executive of ocean and logistics at A.P. Moller Maersk A/S, is quoted in the article: "It [normally] takes 14 days to sail from Shanghai to Los Angeles; today it takes 33 days. The sailing time is the same, but you spend twice the time waiting to unload at the San Pedro Bay."
There is good news on this front, however. The article goes on to say that fewer than 20 container ships were waiting in the Bay in recent weeks – down from Q1 peaks of 40 ships at a time. Read the full article and stay tuned to the Weber Logistics Blog for more updates on port congestion and other key logistics topics.