(Marc Levin is Senior VP of Business Development at Weber Logistics)
Reverse logistics management is one of the fastest moving fields of supply chain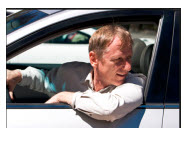 management. Companies are recognizing that aggressive management at the end of a product lifecycle offers profit-driving savings, and revenue, opportunities. Today, the reverse supply chain today includes everything from defective and end-of-life products, to shipment overages and refused goods, to reusable assets like pallets and containers seen often in automotive and electronics. These goods could be refurbished, resold, recycled, destroyed, exported, or a host of other disposition options.
Twenty percent of everything sold in the U.S. is returned, either from the consumer to the retailer or retailer back to the vendor. In the U.S. alone, reverse logistics costs companies in excess of $100 billion annually. This cost can represent anywhere from 8 to 15% of a company's top line revenue. The cost of processing a return can be 2-3 times that of handling the original outbound shipment.
Companies looking to shave costs and improve financial performance would be wise to take a hard look at their reverse supply chain. There are a variety of ways that aggressive reverse logistics management can translate into higher profits for your company.
Pursue "secondary market" sales, such as auctions. Returns items have less value, but they still have value. Bulk sales to liquidators or discount retailers is the easiest, fastest way to handle disposition of the return, but it may be important to remove brand markings to avoid competition with your own first-quality product on the retail shelf.
Refurbish and resell items. But you'll want to crunch the numbers and make sure that the price charged for the refurbished item covers ALL the costs of storage, freight and repair through the reverse cycle.
Dis-assemble and recycle. Kiosks are opening up in shopping malls to buy electronics today. In some places, when you upgrade your cellular phone, you can sell your old phone for almost the same amount of money that you buy your new one.
Recycle product that is not re-sellable in the secondary market. Recycling companies will pay money for certain raw materials. If this is product that was previously landfilled, that recycling revenue is pure profit, in addition to reducing landfill waste.
Share information gathered during the returns process. This is a huge area of untapped savings potential. For instance, knowledge of why an item was returned can help improve product design, packaging, and manufacturing processes to reduce future returns of that item.
Appoint a reverse supply chain manager. Many companies have created such a job, which is focused solely on maximizing recovery on returned goods, from reselling to exporting to repairing to recycling.
Companies often focus on outbound distribution when considering how to streamline their supply chain. But don't ignore the reverse supply chain. It could be the easiest and fastest path to savings.
Interested in learning more about logistics services from Weber Logistics?