Throughout my career in logistics, teamwork has been an essential – and rewarding -- part of my operational SOP. Everyone's role is vital in a successful operation;that synergy ultimatelydrives productivity, quality, and timeliness.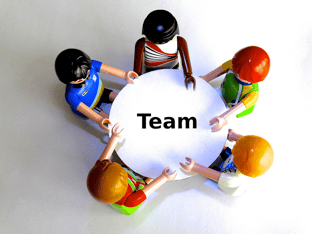 Having plenty of communication between team members is crucial. Once great communication is established, everyone is focused on both the ultimate goal and the underlying details. This leaves your team with far less room for errors.
Something I learned early in my career, and now preach to my own team is "the way we think, feel, and act, both individually and collectively, drives success." Below is a breakdown:
Thinking – We need to take a step back and think about where we are with our customers, where we want to be with our customers and how we can help them achieve their goals. Thinking allows us to reflect on the past and set clear goals for the future.
Feeling – I try my hardest to maintain a positive work environment for my team. Making my team feel that they are appreciated will make them happier and more productive. We ask our employees to have pride in their work, come in with a good attitude, and have a strong desire to constantly learn and improve.
Acting – Always act with customers' expectations in mind. I anchor continuous improvement and try to be a role model for this type of behavior. On my daily pre-shifts, I encourage my employees to reflect on their day to day job and look for opportunities to improve. Small acts of kindness can also strengthen bonds and create great teams; I give my employees a birthday card and have the managers sign it. It makes a world of difference.
As a team, we always discuss what we have accomplished and what needs to be improved. I have found that when everyone participates and actively engages in meetings they take more ownership in their roles. Creating a sense of community and teamwork makes for a more productive and happy workplace. Mistakes aren't necessarily a negative thing. In a team with a lot of trust, we openly discuss mistakes together and find new ways to improve.
Cathy Rios
DC Manager - San Diego
crios@weberlogistics.com