As if supply chain professionals don't have enough on their plate these days, we can now add the procurement of pallets to their list of concerns. A backbone of retail and grocery supply chains, pallets are now both hard to come by and much more expensive than they were prior to the pandemic.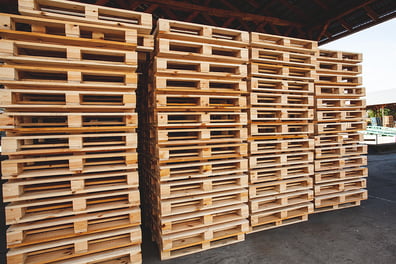 According to an article in Supply Chain Dive, the United Fresh Produce Association has warned logisticians that pallet costs are up 400%. This is due to a number of factors including high demand and higher lumber costs.
Companies and warehouse providers need to be aware of this issue and work with pallet vendors to procure pallets and mitigate cost increases. Read the full article and stay tuned to the Weber blog for fresh supply chain insights.