While they may not realize it, consumer returns come at a substantial cost to consumers. For every $1 billion in sales, the average retailer is incurring $106 million in merchandise returns. That is over 10%. These costs are ultimately passed on to consumers as prices are inflated to cover the cost of returns.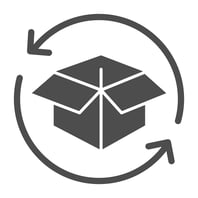 On top of these financial costs, an estimated five billion pounds of returned goods end up in landfills each year.
A recent article in Retail Dive takes a look at the costs – both financial and environmental – associated with returns and explores what some retailers are doing about it.