In our new segment, "Happening Now," we share timely industry articles to keep our readers up to speed on important logistics news.
Congestion issues at the Ports of Los Angeles and Long Beach are still creating a mess for trans-Pacific importers. Check out this Freight Waves article, which includes a flyover video of ships anchored within San Pedro Bay.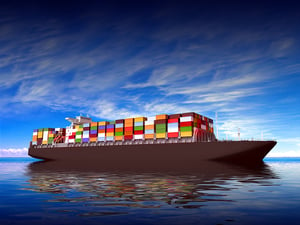 Ships are now waiting an average of 8 days to access the Ports – up from 6.9 days early last week. Anchored vessels hold about 190,000 truckloads of goods. The West Coast port back-up will continue to result in consumer product delays and shortages nationwide.
Read this Weber blog post for tips on navigating this critical issue.