3PL Systems for Logistics and Distribution Management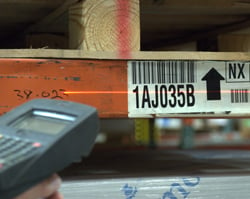 Too often systems prevent, rather than enable, rapid implementation of logistics and distribution center management projects. At Weber, we're about speed and flexibility – of systems AND systems staff.
Our Weber Web Portal combines data from our warehouse management system, transportation management system, and document imaging systems to give you immediate online access to inventory and order status. And you'll appreciate the "let's get it done" attitude of our systems staff to your routine or complex data management questions.
Advantages of Weber's 3PL Systems Platform for Logistics and Distribution Management
Fast decisions. The trend toward smaller, more frequent replenishment orders puts a premium on proactive inventory management. We'll give you the real-time data you need to keep your customer's shelves stocked and safety stock down.
24/7 visibility. Generate standard or custom reports any time of the day or night. You can also program the Weber Portal to monitor events and alert you to exceptions that require action.
Reduce retail chargebacks. Through our vendor compliance management program, we address a top reason for retail chargebacks – incorrect EDI transmissions.
Fast, easy data interchange. We can take data in any format and receive it into our system.
Business continuity. Our data center is 100% virtual, delivering increased scalability, faster implementations, and reduced IT complexity.
Reduced reliance on your IT department. When you outsource to Weber, you have direct access to our team of systems experts, who can serve as your virtual IT staff.
Other Weber 3PL System Advantages
Trace orders using your own reference, order, or purchase order numbers.
Initiate, track and invoice all warehouse and transportation transactions using standard and customized electronic data interchange (EDI) processes.
Use our web platform to enter loads, initiate orders and track the status of your inventory moves.
Request and review invoicing data to ensure accuracy.
Take advantage of our leading distribution route optimization capabilities to ensure your critical delivery goals are met with each and every transaction.
Confirm PODs online.
Need fast, flexible systems for logistics and distribution management?
Contact us to discuss your needs in detail.