In our new segment, "Happening Now," we share timely industry articles to keep our readers up to speed on important logistics news.
A new article from Storage Solutions examines the costs related to honeycombing in the warehouse. Simply put, "honeycombing" is the act of creating dead or vacant space in the warehouse that results in operational inefficiencies and higher costs.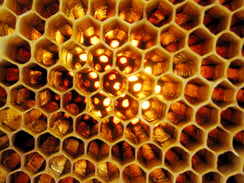 Honeycombing is a real cost for 3PL clients if storage is not managed properly. Proper management involves maximizing storage density with
right-sized pallet locations and shelving as well as carton flow for smaller products/low inventory. At
Weber Logistics
, our WMS reports on item velocity, aging and partial inventory for ongoing analysis to validate our storage configurations.