A recent FreightWaves article makes the case that every American should be concerned about the rising cost of diesel fuel. While every passenger car driver is well aware of the price increases of gasoline, many don't know that diesel has increased by $1.57 a gallon since February 1st.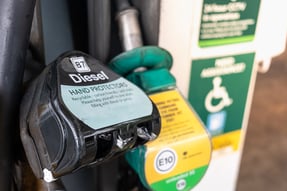 This increase has a significant impact on the supply chain as trucking operators are now paying an extra $0.24 per mile.
Read the full article and stay tuned to the Weber Logistics blog for more supply chain information and insights.