Weber Logistics has opened a 300,000-square-foot warehouse in Eastvale, CA (Inland Empire Region) for distribution of food and consumer packaged goods for multiple clients.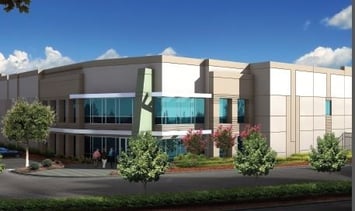 Built in 2018, a portion of the facility is designed for food distribution, including 100,000 square feet of dedicated cool storage space. The warehouse is an FDA-registered food storage facility that will be subject to regular safety and sanitation inspections by AIB International.
The remainder of the facility is dedicated to distribution of consumer products, with a wide range of value-added services, including:
rework projects
re-labeling
retail display builds
UPC price ticketing
repacking
quality inspections
The new CTPAT-compliant facility includes 42 dock doors, 2 ground-level doors, 32-foot-high ceilings, 24/7 security monitoring and a complete RF-enabled warehouse environment for fast, efficient and highly accurate pick and pack services. Weber's warehouse distribution network now includes 11 warehouses in Southern and Northern California.
To learn more about this new Inland Empire warehouse space or any of Weber Logistics' other California campuses , contact us today.