Before we look ahead to the new year, we'd like to look back at the year that was. Specifically, we're going to share our top 3 blog posts of 2019, as determined by reader popularity. As we are a West Coast 3PL that writes a lot about West Coast logistics, it comes as no surprise that our most popular articles of the year all have a decidedly West Coast bent.
Overweight Container Logistics at the Ports of L.A. and Long Beach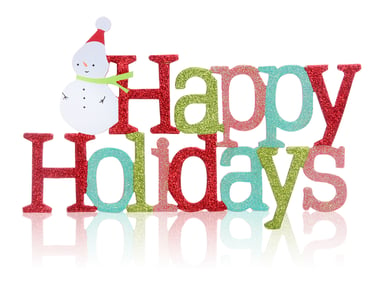 When shipping containers of product into the U.S., it can be more cost effective to load a single container to the gills than to split your products across two containers. The problem is that regulations and U.S. road weight limits may restrict the movement of that overweight container after it arrives at the port. For the Ports of Los Angeles and Long Beach, however, there is a solution in the form of the "overweight corridor." In this blog post, we explain what the overweight corridor is, as well as the various options it affords your distribution operation.
Why Carriers are Stepping Away from Independent Truck Drivers in CA – and Why Shippers Should Care
Carriers across the country are feeling the pinch created by the ongoing driver shortage. To ease the effects of this pinch, many companies rely on independent truck drivers. In California, however, this is becoming less and less of a possibility. The Golden State is home to an ongoing battle over whether independent truck drivers are truly independent – or whether they should be classified as employees. The battle has reached the State Supreme Court and still rages on. In this article, we examine the situation and its effect on freight shippers doing business on the West Coast.
Understanding the Impact of the California Truck and Bus Regulation
California's environmental regulations make it the "greenest" state in the U.S. These regulations extend far into the world of logistics, especially transportation. One of the most impactful transportation regulations is the state's Truck and Bus Regulation, which seeks to limit emissions from large vehicles within the state. But, before you think this is just an issue that carriers have to deal with, check out the article to understand how shippers are affected as well.


Happy Holidays
And with that, we close the books on 2019 and look forward to providing more quality logistics content to our readers in 2020. Until then, Happy Holidays to you and yours from all of us here at Weber Logistics.