With two new additions and one well-deserved promotion, Weber Logistics is pleased to announce the newest members of its leadership team. These new team members bring over 50 combined years of experience to Weber customers.
Jerry Critchfield named Vice President, Transportation Operations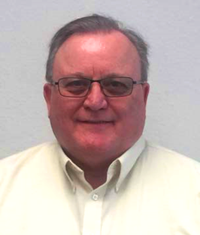 In his new role as Vice President, Transportation Operations, Jerry has overall operational and financial responsibility for Weber's Transportation Division. Jerry previously served as a divisional director at Weber from 2006 to 2010 before returning to Weber in January 2017. In the interim years, Jerry held senior leadership positions with some of the major players in our industry, including Schneider Logistics and NFI.
Since his return to the company, Jerry has been instrumental in the rapid growth of the Transportation division. With his knowledge and expertise, Transportation has delivered significant improvements in all aspects including profitability, service excellence, safety, and technological innovation.
Todd Naramore named Vice President, Warehouse Operations.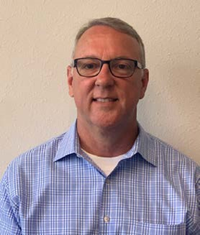 New to Weber Logistics, Todd Naramore has been named Vice President, Warehouse Operations. In his role, Todd will oversee all aspects of warehouse operations as we strive to exceed our goals in operational and financial performance, customer satisfaction, employee safety and employee development.
Todd joins Weber with more than 15 years of experience managing supply chain operations and business development for companies such as Apria Healthcare, Penske, and Menlo Worldwide. Prior to joining Weber, he worked at Saddle Creek Logistics as Vice President of Operations where he had full P&L accountability for West Coast Operations, managed customer relations, and oversaw execution of strategic performance plans.
Derick Quintana-Hooker named Senior Director of Human Resources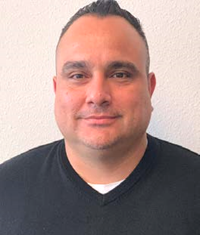 Derick Quinta-Hooker has been named Senior Director of Human Resources. In his role, Derick will have responsibility for all human resource functions, including talent acquisition, training, labor relations, employee relations, benefits administration, compensation and organizational development.
Derick comes to Weber with over 15 years of experience across Corporate, Manufacturing and Distribution offices with over 400 multi-regional operations and a workforce of up to 20,000 employees. Prior to joining Weber, Derick worked at 99 Cents Only Stores where he held various positions including Regional Manager, Senior Regional Manager and Director of Human Resources.