Are you receiving chargeback after chargeback after chargeback? Well, you are not the only one my friend. Companies can lose hundreds of thousands in profit if they do not resolve inadequacies in compliance.
Over the past few decades retailers have amped up their vendor compliance with a view to speeding their order-to-cash cycle times and making their distribution centers maximally efficient. When goods are not received before or after the expected date or contain errors in labeling the vendor is subject to a chargeback based on the percentage of the value of the shipment.
Seven of the most frequent chargebacks by category include:
1. Early/late delivery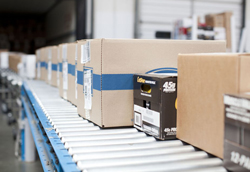 2. ASN/EDI violation
3. Improper label
4. Purchase order violation
5. Pricing error
6. Shortage in product shipped
7. Ticket issue
Non-compliant shipments impact your profit in a big way. Mastering the compliance game drives dollars direct to your profit line and boosts revenue by improving your reputation with retail customers. Here are some tips to improve your compliance and reduce chargebacks taken from our white paper: How to Reduce Chargebacks in Your Vendor Compliance Program.
1. Quantify the financial impact of chargebacks.
2. Invest in an advanced warehouse management system (WMS).
3. Get EDI right.
4. Make compliance someone's full or part-time job.
5. Develop a better audit process.
6. Challenge chargebacks.
7. Build relationships with key retailer contacts.
To learn more about reducing chargebacks and vendor compliance download the full Weber Insight:
Contact us to learn more about what Weber Logistics can do for you!