When your container reaches its destination port, a lot needs to happen before your goods get to market. At this point, it is possible to begin incurring accessorial charges, which can pile up quickly. In this blog post, we'll cover detention charges in shipping – one of the most common charges you'll want to avoid after your container hits the port.
What Are Detention Charges in Shipping?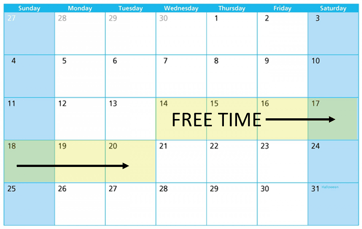 Within the shipping industry, the terms "detention charges" and "per-diem charges" (or, "per day charges") are often used interchangeably. These charges are assessed to the cargo owner when a container is not returned within a set number of days (free days).
To illustrate, you (the shipper) are importing a container to the Port of Los Angeles via ABC shipping line. Once the container clears customs and is ready for drayage services, you then have a certain number of free days (set by the BCO's ocean carrier contract) in which to return the container back to the port. You will be charged a fee by the ocean carrier (per-diem/detention charge) for every day outside of this free-day window. The ocean carrier will typically bill the drayage carrier who hauls the container, and that carrier will pass on the charges.
Therefore, if ABC shipping line offers seven free days, you will be liable for a fee (typically between $125 and $175 per day) on the 8th day and on every subsequent day until the container is returned. This can add up to very sizeable sums if you're dealing with thousands of annual containers.
People sometimes confuse per-diem/detention charges with "demurrage charges," which refer to fees assessed when a container is not picked up from a port terminal within a set number of "free" days after release.
How Can You Avoid Detention Charges?
There are a number of things that you can do to avoid – or at least limit – detention charges.
Look at past invoices and review the charges you've been hit with on previous projects. You can work with those partners to reduce the likelihood of future charges, and/or consider alternate vendors that may help you avoid them altogether.
Schedule drayage/trucking services far in advance to allow the carrier to schedule pick-up at its preferred time(s). Your trucking partner (drayman) likely has working knowledge of the terminal(s) and knows the ins and outs that will help you save both time and money – provided that it has time to plan. This is especially important for the West Coast ports of Los Angeles and Long Beach whose PierPASS program charges a fee of $167 per 40-foot container if your drayman moves goods during peak hours. To learn more, see our blog post on how to reduce port fees in Southern California.
Schedule unloading ahead of time and ensure that the unloaded container can return to the port quickly.
Ensure that your dray/trucking partner is tracking the container so that it can be returned on or before the last free day. 3PLs routinely handle this and can plan accordingly across the drayage and storage phases.
How A 3PL Can Help You Avoid Detention Charges in Shipping
Many 3PLs, like Weber Logistics, provide warehousing and drayage services as part of one integrated service. This allows for one company and one system to coordinate your container's movements from arrival to delivery back to the SSL. When this happens, it generally results in faster supply chain cycle times.
Weber's system also speeds turn times through alerts and notifications related to detention. These notifications occur in real-time when a container has not been unloaded within 48 hours (and therefore needs to be emptied) and when a container has been unloaded and is ready to return to the port. In Weber's case, in the unlikely event that a detention/per-diem charge is caused by our warehousing operations, we do not pass those fees on to our customer.
To learn how Weber can speed your turn time and reduce your accessorial charges related to port drayage, contact us today.