You realize that partnering with a 3PL service provider can save you money and expand your capabilities. Yes! Good idea! Partnering with a 3PL is a smart option to take your business to the next level with a variable cost structure, flexible capacity along with technology and expertise to improve your supply chain. What are some keys to get the solution you need?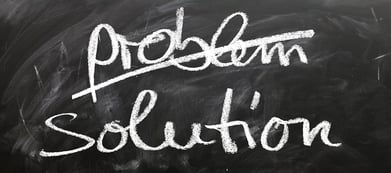 Choosing a 3PL isn't just about pricing. Other factors like culture, level of expertise and technology are just as important. Just like that friend you love to hang out with because they are comfortable, smart and make you a better person, your 3PL provider should be a company you trust. It should have the expertise and qualifications to make your distribution better. Does your business require retail compliance, ecommerce, food grade handling, high turns, or other special handling? You need a solution that fits your needs and the best way to find that partner is to communicate them. Here are three basic pieces of information to help a 3PL provider provide a solution:
Business Objectives. Why is your company is looking for 3pl services? – a clear concise statement of why you are looking and what you are looking for helps a 3PL to understand how they can help and what capabilities they can showcase. What do you hope to achieve partnering with a provider? Is it lower warehousing costs, reduction in chargebacks, lower transportation costs, better service, product closer to market or a more efficient distribution process? Perhaps it's a technology benefits that you would expect a 3PL to own like RF scanners, real-time WMS systems, web enabled information visibility, shipment notification and reporting. As you think about the business objectives – think long term as well as short term…. How can a relationship with a great 3PL help you drive your strategic objectives in serving your client base?
Business Profile Data. Sharing your product information, activities levels, receipt and order process is key in allowing the provider to develop the best solution for your business with the right location, capacity and cost. It may take a little work to pull this information together, but it is worth it to avoid surprises and misunderstandings later.

Storage profile: Information about your product and other space needs: Pallet size and weight, total stock keeping units(SKUs), temperature requirement and stack ability are the key factors to calculate the best storage method (rack or bulk), amount of space your business needs and the cost.
Inbound profile: Details about the receipts related as an average profile or segregated by type i.e. floor loaded containers versus Palletized trailers: Type of unit handled on the inbound (case, pallet, slipsheet, other) average units per load, skus per load, and product weights provide the details needed to determine how long it will take to unload and putaway as well as the equipment needs.
Outbound profile: Details regarding the orders: Unit of measure picked (each, case, pallet), units per order, lines per order, load type provide the details needed to determine how long it will take to pick and ship. Don't forget to include other services such as over packing, labeling, shipping method, and retail compliance. These all factor into the pricing.
Volume: Annual expectation for the business in terms of inbound loads, outbound orders and on hand storage. This information helps to determine the Administrative needs as well as the warehouse handling. Providing the volume for a 12 month period is a great way to share the peak information.
Other Services needed: Be sure to share all the activities related to your needs to get accurate pricing indications. e. lot tracking, returns handling, assembly, special quality or inventory needs.) Be sure the provider has the systems and experience to manage these requirements.
Timing. Sharing your timeline is another key piece of information to help the 3PL understand the opportunity and how they can help meet your needs. At a minimum, share the timing for: information/cost gathering, site visits, decision, and transition to ensure the solution they provide aligns with your need. Allow at least 1-2 weeks for the provider to give you a solid solution.
Open and honest information will enable the 3PL to provide you with a clear solution of costs and benefits of their partnership. The conversations will help you know if there is a cultural fit that will work and have a positive effect on your supply chain! At Weber, we are interested in hearing your needs and working together as partners to grow your business. We have a solid process to support our collaboration with you as we develop the best solution for your needs.
Arlene Slivka
Client Solutions Manager
amslivka@weberlogistics.com