We live a world today filled with data. Your logistics company may be investing in technology upgrading systems, but are you taking full advantage of the data you currently have in front of you?
We've all heard it again and again… "The numbers don't lie". Key performance indicators are crucial in evaluating your supply chain's performance. Logistics KPIs can tell if work is being done efficiently. There are countless KPIs that can be used depending on the needs and wants of the customer. It doesn't matter how many reports you run, if they do not have meaning.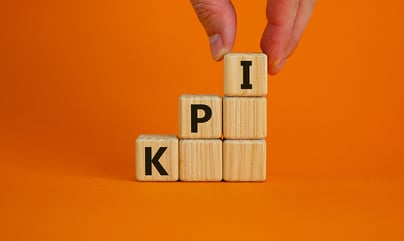 Now you may be asking, "What are the Key Performance Indicators (KPIs) I should measure to improve my supply chain? Weber Logistics works with its customer to develop specific logistics KPIs best suited to measure different scopes of work. To get you started, we have provided you with 6 essential logistics KPIs and the benefits they offer.
Transportation
On-Time Final Delivery – shows the carriers ability to deliver successfully on time to their scheduled required arrival date or to the appointment time. Having an accurate on-time delivery is critical for your client to avoid fees, as they may be subject to fees from big box retailers if the date is missed. If the report is below 98% then operations should review and look for process improvement and efficiencies.
Cost per Pound – measures gross net with total weight moved each month/quarter to show the buying and usage patterns to customers. This logistics KPI will help your customer continue to buy well. These trends can help them save money but not over or under buying product.
Warehousing
Inventory accuracy – measures the accuracy of warehouse workers when preparing product. You want high accuracy to ensure the correct products are going to the correct customers. Low inventory accuracy can create angry customers and create additional costs to fix orders.
Dock to Stock - measures the cycle time from the start of a receipt to the time it is put away. This is important to track the efficiencies of inbound activities and to ensure your product is available for orders as quickly as possible.
On-Time Shipping - shows the percentage of shipments that left the warehouse on-time. All items have tight deliveries with small windows. If a shipment is missed, your client may be hit with delays and late fees.
Order Accuracy - shows the accuracy of orders filled. Not only do managers want to know how many orders they can fill an hour, but how many accurate orders can they fill. When orders are filled incorrectly, more headaches and costs will be incurred later.
By partnering with a third-party logistics (3PL) company, you can not only entrust key elements of your supply chain to a trusted partner, but management of logistics KPIs as well. Weber Logistics specializes in matching its integrated supply chain capabilities to the metrics that matter most to your business. To learn more about Weber's logistics solutions, contact us today.