Ready to say goodbye to 2020? We can't say we're sad to see this year go either. But before we move into the new year, we'll take one last look back. Here are the 5 most-read articles in our West Coast and California Logistics Blog this year.
Our 5 most popular blog posts in 2020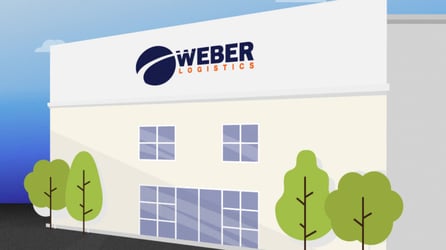 Retail Compliance Requirements: Common Chargebacks In the retail supply chain, chargebacks come as no surprise and are even so predictable that many vendors factor a percentage of infractions into their annual logistics budget. But do you really want to give retailers free money? Here are 5 of the most common chargebacks – and ways you can prevent them.
How to find LTL refrigerated carriers on the West Coast This article contains 5 tips for finding the right refrigerated LTL provider for your operation – from looking for experience with your product type to the ability to segregate products appropriately. It also contains information specific to reefer LTL on the West Coast.
Weber Logistics Expands Pool Distribution Network into Pacific Northwest Weber's pool distribution operation receives products from confectionery and other food suppliers, both refrigerated and dry, from points South, East, and West (imports), and consolidates them with other products with similar temperature requirements heading to the same destinations.
How Chargebacks in the Retail Industry Work and What Can You Do About Them? While our article about the most common chargebacks was our most popular article this year, our 4th most popular article takes a slightly different approach. We break down what chargebacks are and the ways you can prevent them – and fight them should they occur.
Hazmat warehousing: Is your 3PL audit-ready? Hazmat warehouse auditing is a vital part of your chemical logistics operations as it confirms that your products are in good hands. In this article, we examine 5 ways you can make sure you are "audit ready."
Thank you for reading this year. We wish you a happy and healthy holiday season, and we'll see you in 2021.