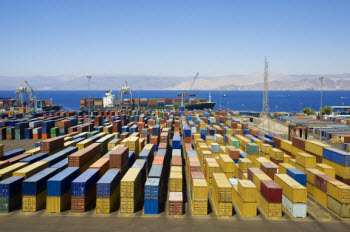 We have all heard about SOLAS by now, but the time has come to ramp up efforts for compliance. Do you have all the facts? We have gathered information from credible sites to create FAQs that can help sum up the new regulation.
What is SOLAS?
The international Maritime Organization (IMO) has amended the Safety of Life at Sea Convention (SOLAS) to require that the container has a verified weight.
Who is responsible?
The shipper is responsible for the verification of the packed container weight.
How do you determine the weight?
There are two methods to achieve the verification of the gross mass. 1) weighing the packed container; or 2) weighing all packages and cargo items, including the mass of pallets, dunnage and other securing material to be packed in the container and adding the tare mass of the container to the sum of the single masses, using a certified method approved by the competent authority of the State in which the packaging of the container was completed.
What happens if you do not meet the requirement?
There is one contingency plan for containers received without a verified gross mass. The master or his representative and the terminal representative may obtain the verified gross mass of the packed container on behalf of the shipper. Whether and how to weight the packed container at the terminal should be agreed between the commercial parties, including the apportionment of the costs involved.
When does the new SOLAS requirement go into effect?
The new SOLAS regulations go into effect July 1, 2016. After that, it would be a violation of SOLAS to load a packed container onto a vessel if the vessel operator and marine terminal operator do not have a verified container weight. It is suggested to start compliance in June for a smooth transition.
For more information about SOLAS you can visit www.worldshipping.org or www.imo.org.
Contact us today to learn how we can serve your logistic needs.