Weber Logistics has been named a MCM Top 3PL for 2023, joining other leading third-party logistics providers selected by Multichannel Merchant in its 8th annual directory.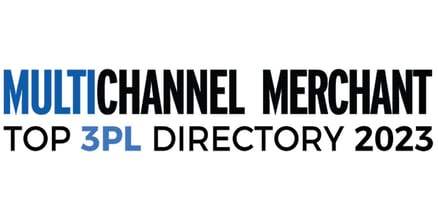 The MCM directory is designed to help companies vet qualified, experienced 3PLs that excel in omnichannel fulfillment. After researching candidates across the industry and reviewing submissions from providers, Multichannel Merchant identified top logistics providers that offer a range of valuable services and deep expertise.
"Choosing the right 3PL for your business can lead to lower cost per order, rapid scaling, a larger footprint and coverage, faster time to customer and so much more," said Mike O'Brien, Senior Content Manager of Multichannel Merchant. "Each company in our directory has been selected based on its industry experience, services offered, performance and range of capabilities."
To learn more about Weber's omnichannel capabilities, contact us today.