A Guide to Outsourcing Omni-Channel Fulfillment to a 3PL
7 key capabilities your 3PL must deliver
Your company doesn't sell B2B products or B2C products, it sells products – regardless of the way they're distributed. Why then do many companies take a siloed approach to product fulfillment by storing products for B2C and B2B distribution separately, with different systems to manage inventory and orders for each?
If this doesn't make sense to you either, welcome to the world of omni-channel fulfillment. To accomplish omni-channel effectively, you can lean on a third-party logistics (3PL) provider that has the infrastructure and systems smart enough to be your fulfillment provider for ALL your sales channels.
In this article, we'll look at 7 key things you'll need to look for to make sure your 3PL provider is up to the omni-channel fulfillment task.
Download this Article Today


If you prefer to download this article as a PDF, just complete the form. Otherwise, keep reading.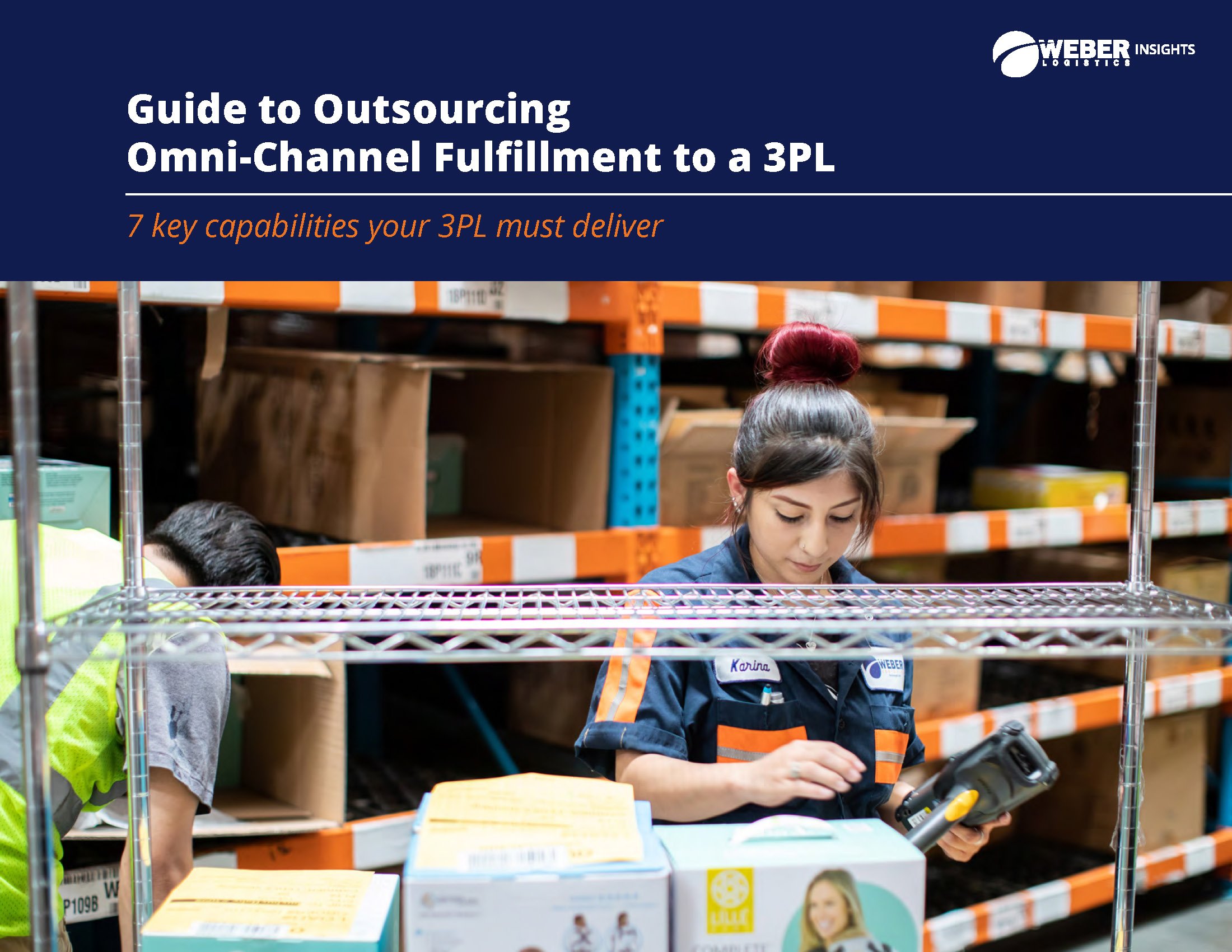 7 key characteristics of an omni-channel 3PL provider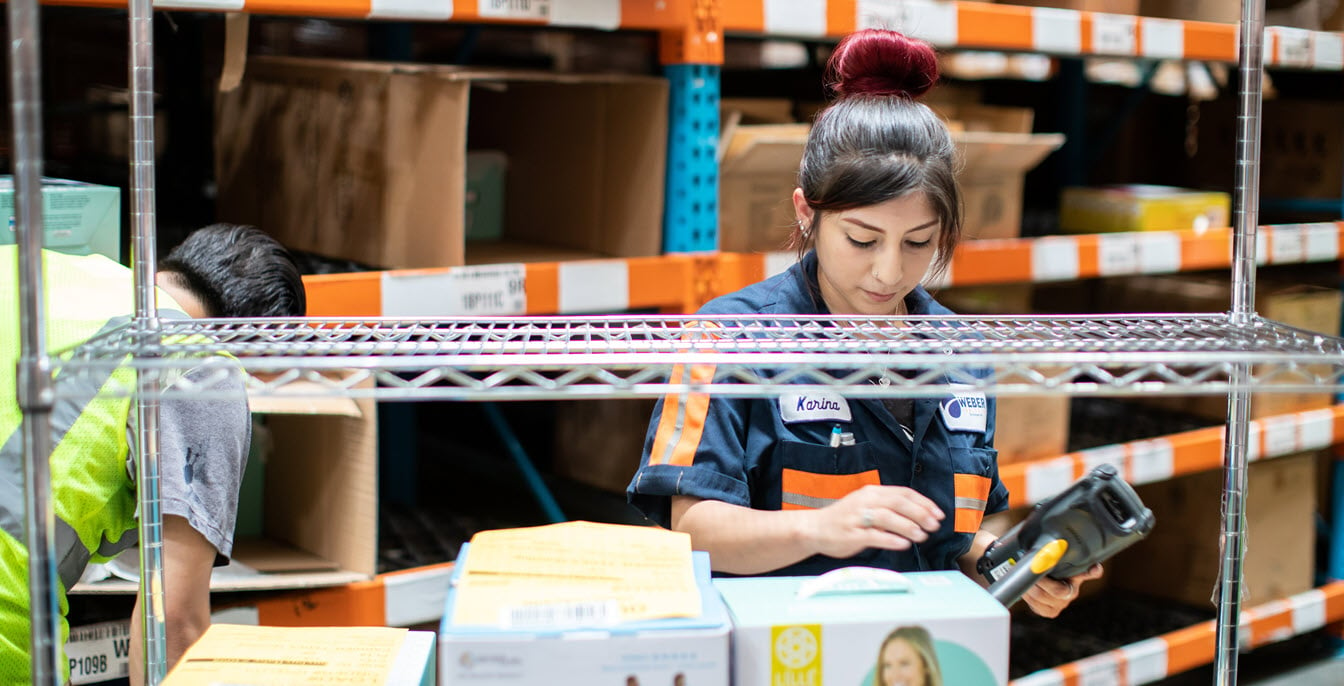 1. Your 3PL has B2C expertise
Even if your company has been historically focused on B2B fulfillment, chances are that eCommerce has become a more integral part of your business. However, B2C fulfillment is a much different animal than B2B/retail. The following are just some of the key considerations for your company when partnering with a 3PL for eCommerce/pick and pack operations.
B2C systems are different than B2B. With B2C/eCommerce fulfillment, orders are processed through a selling platform like Shopify, BigCommerce or Magento. From there, integration between such a system and your warehouse management system (WMS), or that of your 3PL provider, is needed so that the WMS can create an order, modify inventory, print labels, and drive efficient picking, packing and shipping. In addition, the WMS needs to integrate with a parcel system to manage the processing of the order for shipment with the correct carrier, as well as the service type and rates as designated by the order. Your 3PL can set up all these integrations on your behalf.
Speed is a vital B2C concern. While speed is, of course, a consideration with B2B fulfillment, there's typically a predictable cadence. You and your retail partners agree on delivery times and you make sure that your orders are fulfilled on time, in full. B2C is far less predictable. Orders can come in at a snail's pace one day and then fast and furious the next (e.g., due to promotions or social media activity). You need a B2C fulfillment provider that can scale to handle your order volumes with equal ease so that customer expectations for fast delivery can be met.
Product packaging/appearance is customizable. When you ship to a retailer, that retailer puts your products on the shelves for customers to see and purchase. In the B2C world, there is no step between the warehouse and the customer. The product packaging, safety and presentation that drive the customer experience are dependent on what happens within the warehouse. Some products will require different materials to ensure safety and/or to embellish the presentation. Everybody involved needs to be clear on what a 'perfect order' is, and warehouse associates must have the training to execute each order flawlessly.
2. Your 3PL has B2B expertise
There are several key differences between B2B and B2C fulfillment. The following are two of the most important ones.
Vendor compliance is paramount. When you work with a retailer, you – or your fulfillment partner – must follow the retailer's routing guide, which outlines a very specific set of requirements for shipping orders to them. These include shipment preparation and delivery appointment scheduling guidelines that ensure your products are provided to the retailer exactly as it wants them. Importantly, every retailer's routing guide is different, so you'll need to deliver products in different configurations to different retailers. Failure to follow these requirements to the letter will result in expensive chargebacks which have become more stringent and more prevalent in recent years. Many 3PLs have been doing retail compliance for years and can help you meet the requirements and ramp up quickly.
Systems integration can be time-consuming. Systems integration issues can really derail start-up operations with a new retail customer. This is one of the reasons companies choose to partner with 3PL providers that have an in-house IT team. When such providers are also retail logistics experts, it's likely that they have already integrated with the retailer and can avoid the coordination of outsourced IT vendors. This can reduce the timeframe for system integration from months to weeks.
3. Your 3PL systems can fulfill B2B and B2C orders from same inventory
Your 3PL's WMS system acts as the central hub of warehouse operations, from inventory management and order tracking to metrics reporting and labor management. As part of this, your 3PL's WMS system can manage inventory for omni-channel distribution in real time. With such a system, you can keep inventory levels low as all orders are fulfilled from the same inventory pool. This allows you to reduce your warehouse footprint and storage costs.
Your provider's WMS system can also be an ally in your efforts to adhere to retailer vendor requirements. Just about every aspect of your warehousing operations can be hard coded to comply with these requirements. This includes generation of labels and pack slips, order tracking, and real-time reporting of the metrics important to your retail partners.
Your 3PL's WMS can also provide real-time access to the information and KPIs most important to your business. Many WMS systems allow for seemingly endless customization of inventory, order, labor, and productivity metrics across multiple clients.
Such sophistication comes at a price, of course. A robust WMS system can cost well into the six figures. But it's not an investment you need to make yourself, as most 3PLs already have top-tier WMS systems in place. By outsourcing warehousing services to a 3PL provider, you can simply connect your operation to its WMS while sharing the costs with the provider and its other customers.
4. Your 3PL has warehousing space so you don't need to buy or lease yourself
The pandemic-related surge in eCommerce sales has companies seeking more warehouse space to store and ship products. Companies of all sizes – from small eCommerce businesses to big-box retail and eTail behemoths – are competing for this space, so space is becoming scarcer.
In May 2021, industrial real estate firm Prologis reported that warehouse vacancy rates are at 4.7% nationally, which is nearly an all-time low. Such vacancy rates are even lower in hot warehousing markets like the Inland Empire in Southern California and Northern New Jersey.
The space scarcity also means that you will pay more for space if you're lucky enough to find it.
If you're seeking warehousing space, especially newer space tailored for eCommerce fulfillment operations, you can enter the battlefield and try to obtain your own space, or you can partner with a 3PL provider that already has the space you need.
Many 3PL providers offer shared warehousing in which you simply pay for the space you need as you inhabit the warehouse alongside other companies. Some also provide dedicated warehousing, where a 3PL runs your warehousing operations from a facility dedicated to your business.
5. Your 3PL can attract/hire/retain talent
While warehousing space has become scarcer in recent years, logistics labor is even harder to find.
Attracting and retaining warehouse employees in this environment can be a full-time job. If, like many companies, you decide that your time and resources are better spent elsewhere, you can partner with a 3PL provider to handle omni-channel fulfillment – and the associated labor management.
In addition to letting you focus on what your company does best, a 3PL partnership offers the following labor-related benefits.
3PLs can adjust staffing to meet demand surges. Your business likely has low- and high-volume periods. If you're managing your logistics workforce yourself, you may find yourself bringing on new talent when it's busy and letting talent go when it's slow. This can be a costly mistake as there is no guarantee that the well-trained person who just left will be replaced with someone just as good.
When you work with a 3PL, on the other hand, that 3PL will have multiple customers. By cross training its warehouse associates, it can allocate workers across customers so that they are always busy. 3PLs can thus retain their high-performing workers and maintain a high level of service regardless of volume fluctuations.
3PLs have close relationships with temp agencies. When the need for additional labor arises, 3PLs are able to lean on temporary labor agency partners to fill in the gaps. As most 3PLs work frequently – and in high volumes – with these agencies, they can receive preferential treatment when it comes to bringing in qualified temporary labor.
3PLs have brand recognition among candidates. As 3PLs live and breathe warehousing, their names are likely to be familiar to potential employees in their areas. This gives 3PLs a leg up on smaller companies when it comes to attracting new workers.
6. Your 3PL can scale operations based on order volume
In logistics, scalability means being able to support operations at their lowest volumes, highest volumes and everything in between. This ability to scale is one of the major advantages of outsourcing omni-channel fulfillment to the right 3PL provider. If you don't have the infrastructure and expertise of a 3PL on your side, you're in the precarious position of 'guesstimating' how successful your business will be out of the gate.
For many online businesses, it's tough to predict when products will gain traction. Sometimes all it takes is one good publicity placement to take you from obscurity to being "the next big thing." You want to be ready when that happens.
But be careful here.
You can build a large fulfillment operation that anticipates tens of thousands of weekly orders, but if those orders don't come as forecasted, you'll be sitting on some very expensive space, labor and equipment.
Conversely, you can take an "if they come, I'll build it" approach that allows you to preserve your capital. But if your operation can't keep up when demand spikes, your new customers may get turned off and not return.
The outsourcing option gives you access to a 3PL's substantial fulfillment infrastructure. The right partner will work with you on a plan to use only the space and services you need today, with the ability to expand – space, labor, automation – as the volume and velocity of orders increase.
7. Your 3PL can provide value-added services
In addition to the B2C and B2B fulfillment services your 3PL can provide, there are a variety of additional (or "value-added") services that a quality 3PL can bring to the table. This has several advantages – from reducing costs by performing this work in the warehouse instead of the factory, to speeding distribution time by eliminating the need to send products elsewhere for repackaging and other services. Examples of 3PL value-added services include the following.
Kitting and assembly services
Inventory postponement
Labeling and ticketing services
Display building
Repackaging and damage handling
Product testing and quality management
Gift message printing
3PLs can offer a full-service distribution solution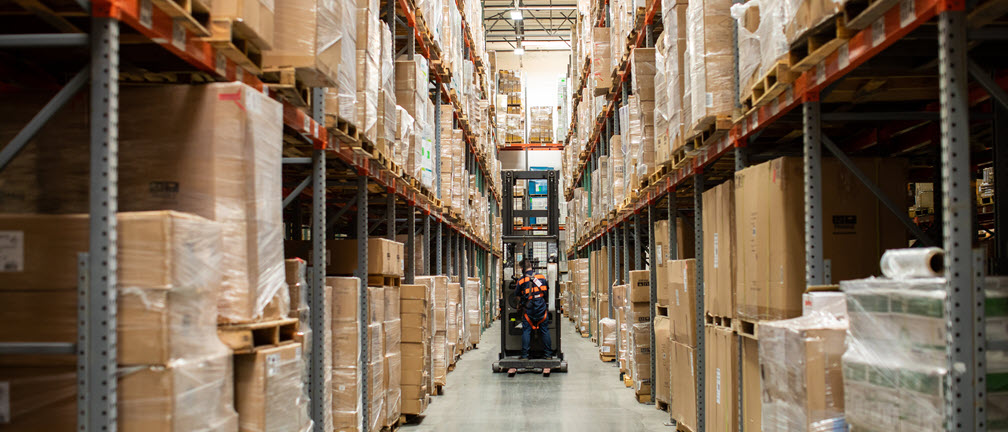 In addition to streamlining retail and eCommerce fulfillment services, some 3PL providers can integrate additional services like transportation and drayage. Having all of these services under the same 3PL umbrella can save you the time and money normally spent paying for and coordinating multiple providers.
It also puts your 3PL provider in control of a substantial chunk of your supply chain, enabling it to perform all needed tasks quickly and without delays. There is no waiting or guessing as to when the next step is going to happen due to poor communication with other supply chain partners.
For example, on the inbound side, the warehouse knows when an order is going to be picked up by the 3PL's drayage or transportation arm. It can then prepare accordingly. On the outbound side, the carrier knows what's going to be picked up and when. It's all coordinated in advance – with only one source of information throughout.
When one provider controls all links in the distribution chain, it has the flexibility to make sure the links work in concert.
So, whether you're looking to integrate B2B and B2C warehousing and distribution, or you're looking to integrate these warehousing services with additional operations, there are 3PL providers that can help you streamline your supply chain.