Weber Logistics has opened a new port drayage facility in Long Beach, CA, less than 1 mile from the port. Situated within the Overweight Corridor, this new facility will handle Los Angeles and Long Beach port drayage services, as well as transloading, and weight reduction for overweight loads to make them compliant with California highway regulations.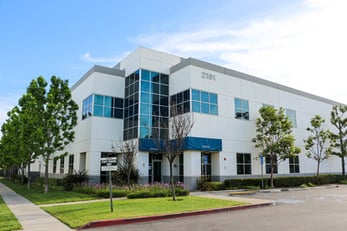 Built in 2003, the facility has a large truck yard and 42,000 square feet of space dedicated to container transloading and overweight load reduction. It is located minutes from the 710 Freeway and has direct access to the SR 103 Terminal Island Freeway.
This new Long Beach drayage facility is the third Weber distribution center in the Los Angeles and Long Beach area. Weber's distribution network also includes four warehouses in the Inland Empire region, three in Northern California and one in San Diego for a total of 11 California warehouses.
To learn more about this new location as well as Weber's capabilities at and near California ports, contact us today.