Does your logistics operation source drayage services in California? If so, read on as new legal developments in the state can put you on the hook for damages if the drayage provider you hire is misclassifying employees as independent owner/operators.
This latest shot across the bow in California's labor battles comes in the form of California Senate Bill 1402 (SB 1402). The Bill was signed by Governor Brown on September 22, 2018 and will take effect on January 1, 2019. In this article, we'll summarize the new Bill and explain what it means for shippers and other companies that hire port drayage companies in the state of California.
Port trucking labor concerns: a brief background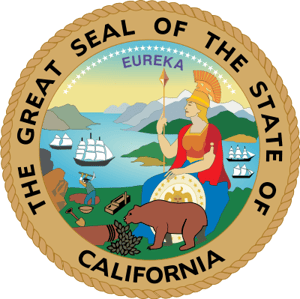 For many years, state labor leaders like the Teamsters have argued that port trucking companies have misclassified employees as independent owner/operators to cut costs by not properly compensating those employees in terms of wages and benefits. Until recently, a set of criteria known as the "Borello test" was used to determine whether a worker was an employee or independent contractor. A landmark ruling on May 1st of this year has changed that.
In that case, Dynamex Operations West Inc. vs The Superior Court of Los Angeles County, the California State Supreme Court ruled that transportation workers (and other groups of workers) should be presumed employees and not independent owner-operators when reviewing class action cases. In the ruling they applied a new, more stringent, set of criteria that hiring companies must meet in order to treat workers as contractors.
Many within the trucking industry have cried foul. The Western States Trucking Association, for one, recently announced plans to challenge the Court's ruling on the grounds that the new "ABC test" in the ruling sets an impossible standard for trucking companies to meet.
Summary of SB 1402
Into this contentious climate comes SB 1402. The new Bill establishes that a public list be created, posted and updated on the state's Division of Labor Standards Enforcement (DLSE) website that displays the names and information of port drayage companies who have unsatisfied legal judgments against them related to labor malpractice. Importantly, companies can only be placed on this "blacklist" once the period of possible judicial appeals has ended.
You might be thinking "okay, a list, what's the big deal?" The big deal here is that the Bill also stipulates that companies who do business with a port drayage company on this blacklist will be held jointly liable for wages and damages that the drayage company may owe its drivers. So, if you hire a company on this list, you are 50% responsible for paying wages and damages to their drivers during workweeks that they perform services for you if there are legal findings on behalf of those drivers.
The are many important caveats here of course. This joint liability doesn't take effect until the port drayage company in question appears on the blacklist. Also, if you have an existing contract with a blacklisted company, you are not liable for wages and damages until the end of that contract or until 90 days from the time the company appears on the list – whichever is shorter.
How to navigate drayage in the wake of SB 1402
The new Bill can be a major headache if you hire the wrong providers – or a complete non-factor if you hire the right Los Angeles drayage companies. One simple takeaway: hire the right providers and sidestep this issue entirely. There are two straightforward ways to do this:
Don't hire companies on the blacklist (the initial list will be released on January 1, 2019)
Only hire companies that pay their own workers hourly
The next time you talk to a California logistics company, be upfront and ask if they directly employ dray drivers. It's now a very common question that warrants a simple and straight answer. If the drayage provider relies on independent owner-operators, that is now a risky proposition that demands careful consideration.
Weber Logistics is one California 3PL that hires its drayage drivers and pays them hourly. Weber's dray solution uses Weber associates driving Weber equipment. So, when it comes to Senate Bill 1402, Weber is in full compliance.
To learn how we can be a trusted partner for your drayage requirements, contact us today.